About me
Hi!
My name is Anna, although everyone calls me "Lisia", which means Foxy. From an early age, I undertook artistic activities, and the camera always accompanied me in them. For several years, I danced in a ballet school and was involved in theater and stage improvisation, as well as painting and sculpting. It's hard to pin down the exact date of my beginnings in front of the lens, but I've been busy posing for about 8 years.
I can prepare myself for the sessions and together we can choose outfits from my wardrobe. Don't limit myself to photo sessions only. You can see me on the catwalk, in a video and posing for drawings and paintings. There is no style in which I feel bad. I can approach each session with an acting flair. Difficult conditions don't discourage me and are a motivating challenge for me. I don't have a favorite work style. I love changes! I can pose statically by listening to the photographer's advice, as well as dynamically changing poses along with the loud shutter sound. I have experience in working with both traditional and digital photographers. It isn't terrible for me to work with a large crew on the set, I can also work in an intimate atmosphere. I love animals. I have a lot of experience posing with them. I like to have my makeup done, to be brushed and styled, so I never lack patience, even if these activities take many hours. Photos with my participation have been published in online magazines, printed magazines, albums and awards in photo contests. I have a lot of experience as a model in various types of advertising, workshops and outdoor photography. In modeling, what I value in modeling is meeting new people, interesting, sometimes inaccessible places and numerous trips.
I invite you to cooperate with not only photographers, but also designers, stylists, make-up artists, hairdressers, painters, sculptors and people from other fields to create great effects in a pleasant atmosphere!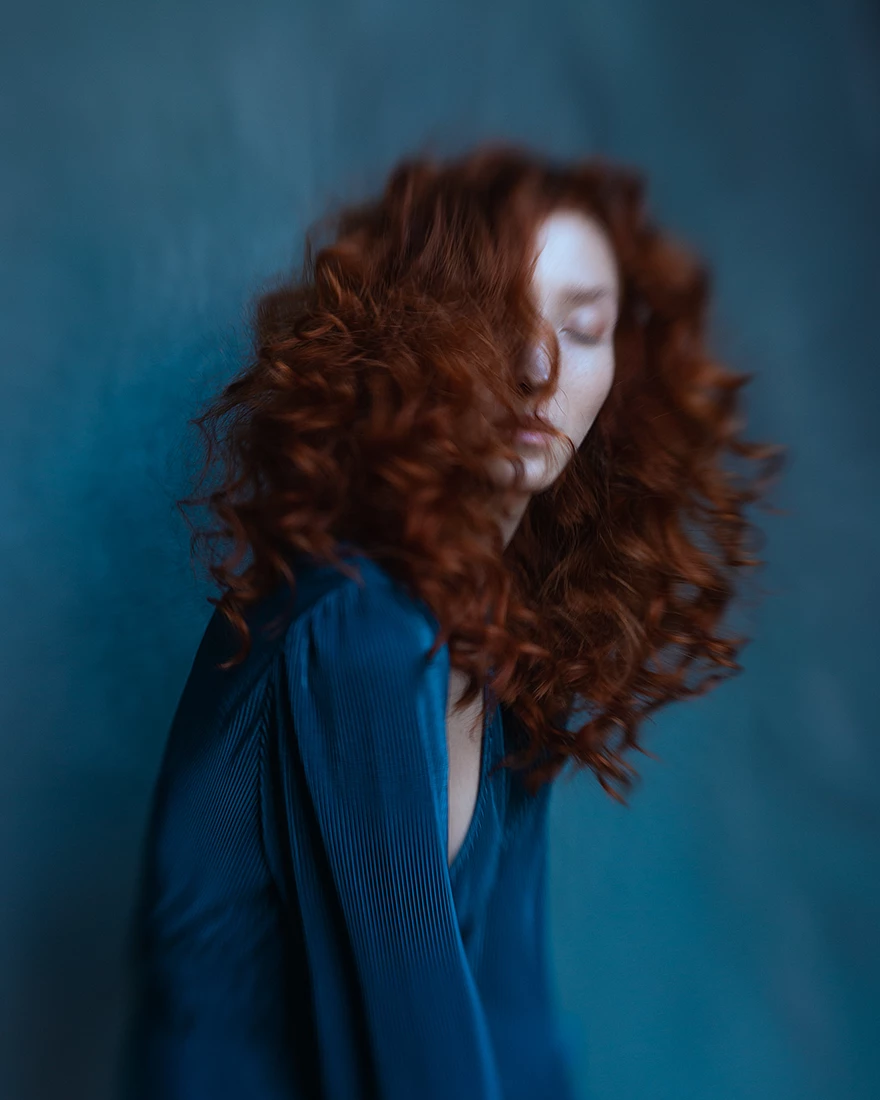 More
Measurements
Height: 172 cm
Bust: 75 cm
Waist: 58 cm
Hips: 79 cm
Hair: auburn/red
Eyes: blue
Shoe: 38